Sometimes Delivering is better than Speaking only
Bodo Antonic is manager with body and soul. Gladly even when time is short, air is thin, and the situation is tricky. Wherever he is called: His aim is to bring about positive changes and lasting success with force and effect.
He has been an executive since 2000 […]
When surviving is everything
Business Continuity Advisory
For Bodo Antonic nothing counts more than securing the business activities and the continued existence of the company. Classic risk management is not enough. That is why he supports his customers in word and deed in creating vital, agile and crisis-proof companies.
[…]

Dr. Bodo Antonic loves change – and his keynote speeches are effective tools when it comes to change situations. His keynotes use force and momentum to set the impulses which are necessary for a transformation. Keynotes get your thinking going and shake up your beliefs and routines.
[…]
Bodo Antonic supports your organisation in three areas.

Crisis, Turnaround, Restructuring
Leadership is required in this area. Crisis management, turnaround management, risk management, executive coaching and process optimization belong in the toolbox. Communication skills, decision-making power and persuasiveness are a must. Above all, it takes force and impact to achieve sustainable success.
Business Continuity Advisory
This area is about the long-term viability of companies. This is more than crisis management, it starts earlier than turnaround management. BCA takes into account the structures, processes, rules and practices, but above all the attitude and competencies of managers and employees in the company.
Key Notes - make people change
Bodo Antonic´s key notes are about shaking up managers and employees. To sensitize them to what is changing, what it takes for change, how change and leadership interact. Often with a view to the practices and processes that are critical to success in sales and customer care. Key notes with with force, impact and effect.
CEO
Phadia
Dalmatian temperament and Prussian discipline combined in one person.
Gambro
BU Head
Mr. Antonic is an experienced, calm helmsman in a crisis.
CSO
Job AG
I've never seen a person who can change flight altitudes so quickly – from operational to strategic and back again in 5 seconds. He was a very strong partner for us.
BU Head
Pfizer
Mr. Antonic insists in asking questions and is not afraid of raising even the unpleasant questions. But that's exactly how he gets to the point very quickly and helps.
CEO
AG - Grutzeck-Software
Bodo Antonic thinks precisely and questions the traditional. In doing so, he exposes unconscious beliefs. This is sometimes a little uncomfortable but always on the fundament of appreciation which you can recognize as a part of his nature.

Senior Vice President
McKesson
Mr. Antonic can be uncomfortable as he keeps digging and hooking up. However, this tenacity brought us to hit our targets.

CEO
SynLab
He is a fighter. And he will make your company win.
CEO
Vifor Pharma
He is really good when it comes to cultural fingertip feeling and processes.
General Manager
Mölnlycke Health Care GmbH
Mediterranean temperament and precision of mind combined in one person.
Senior Analyst
Thirdbridge
30 minutes with him bring me more information than a every other average conversation.
I still remember well when I moved into my first larg apartment after completing my master and doctoral studies. It should be large, with two
Read More »
Crisis management: participative or topdown?   Where just a few days before the corona crisis caught up with us, the ether of discussion was full
Read More »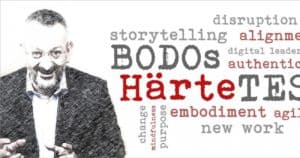 Resilience – when and how crises strengthen us The world of new management is full of eloquent terms and well-intentioned advice. Which of these works
Read More »