so that you don't lose your way
Business Continuity Advisory
"Crisis is rarely a black swan, but mostly as a result of a lack of consistency in doing and forward-looking leadership."
For Bodo Antonic nothing counts more than securing the business activities and the continued existence of the company. Classic risk management is not enough. That is why he supports his customers in word and deed in creating vital, agile and crisis-proof companies.
Antonic's view of the subject differs fundamentally from the known approaches. For him, crisis is not a phase that must be avoided, but must be sought.
Central questions are:
How do I "immunize" my company against crises?
How do I increase the robustness of my employees, my processes and structures?
Where is the next crisis coming from?
How can I prevent it?
How can I avert it?
How do I manage the turnaround in a crisis?
Measurements
Antonicuses a clearly structured business continuity advisory approach.
Step 1: risk analysis focussing on management, employees, products, operations and customers
Step 2: implementation plan, implementation, stress test, improvement measures
Step 3: Building an in-house, risk-conscious management approach
"You are not afraid of risk, you look for risk in a targeted manner and learn how to deal with it."
Learn more about Bodo Antonic
and his background in Management
I still remember well when I moved into my first larg apartment after completing my master and doctoral studies. It should be large, with two
Read More »
Crisis management: participative or topdown?   Where just a few days before the corona crisis caught up with us, the ether of discussion was full
Read More »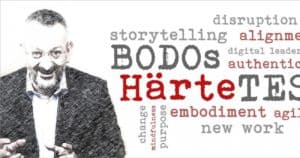 Resilience – when and how crises strengthen us The world of new management is full of eloquent terms and well-intentioned advice. Which of these works
Read More »