Bodo Antonic grew up as a German-Austrian-Croatian Persian and in a plurality of cultures. Versed in changing the perspective, he throws a professional and private view of cultural rules of the game, norms and dogmas. From the beginning of his life, he was instructed to preserve his childish curiosity and to scrutinize things consistently but appreciatively. "Be passionate in your curiosity, burn for the new, but be Prussian-disciplined in thinking," was the mantra of his mother. Today, he likes to take a look behind the economic horizon and the boundaries of company-internal culture and language. Where simple truths and unquestioned gray theories fail, he likes to be and move.
More information on my lectures visit my dedicated website for key note speaches.
Siverra lectus mauris ultrices eros in. Eget egestas purus viverra accumsan in nisl nulla nisi scelerisque euvestibulum sed risus ultricies.
I still remember well when I moved into my first larg apartment after completing my master and doctoral studies. It should be large, with two
Read More »
Crisis management: participative or topdown?   Where just a few days before the corona crisis caught up with us, the ether of discussion was full
Read More »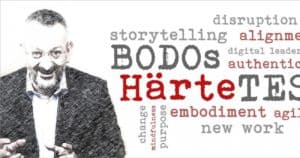 Resilience – when and how crises strengthen us The world of new management is full of eloquent terms and well-intentioned advice. Which of these works
Read More »